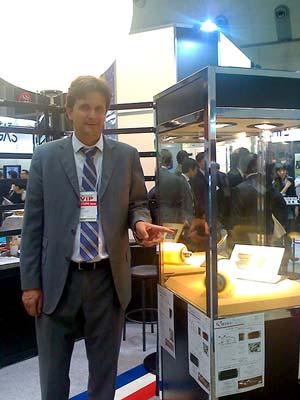 M. Olivier PERRIER
---
RAIGI S.A.S., General Manager
---
Olivier PERRIER is engineer from Arts & Métiers. He received additional degree in Company Management & Purchasing's.
Olivier started in the automotive, Valeo, as Productivity manager, project manager & electronic purchasing. He joined Siemens Automotive to set up the purchasing department for the France division. He joined Rhodia Solvay to set up & take in charge the industrial purchasing for Europe. Then, after few years in RAIGI, he became the general manager & owner in 2012, that he is still today.
Its main contribution to RAIGI has been to open the company to research & development, working in network, and to increase profitability and cash.