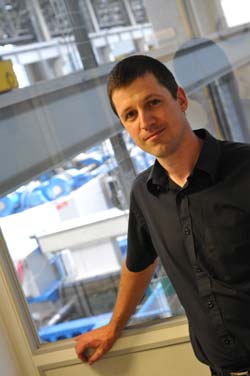 M. David MULLER
---
PEP (Pôle Européen de Plasturgie), Business Unit Process and Mold Manager
---
PEP – Plastic Technical Center, is THE French Institute for Innovation in Plastic and Composites, dedicated to company.
I'm in charge of one BU, Process and Molds. Here under activities cover by my BU :
A trial center, with 11 injection press from 15T to 2 200 T, with a complete range of technology at disposal for our customers and partners, to do mold's validation, process validation, and testing of new technology before maybe its integration in our company…
A dedicated team for Additive Manufacturing with technology intelligence done on this theme, and one DLMS machine dedicated for conformal cooling activities and other direct production. Attached to this machine, A 5 continuous axis milling machine will finalize this capacity for producing direct parts o element of mold with Conformal Cooling technology.
The PEP as created the only-one mutual department around Innovation for Molds – PLATINNO. We regularly search some partners, for collaborative project for example. Our goal is to be a vector of innovation for the mold industry, and even more …
A dedicated team expert on process available for debugging, testing of process and to accompany you to put in place progress plan dedicated to your company.