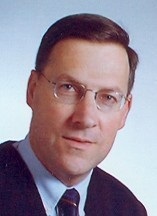 Mr. Jacques LECADET
---
AUBERT ET DUVAL, R&D Director
---
Graduate of Ecole Centrale Paris, heat transfer master; career including both experiences in R&D and operational, in metallurgical plants of ERAMET and Aubert & Duval.
Aubert & Duval
R&D Director after eight years as Manager of melting activities, in charge of Aubert & Duval alloys production with various facilities (steel shops, vacuum induction melting, remelting, etc…).
R&D ERAMET Group
President of ERAMET Research during six years, Research Center of ERAMET Group dedicated to extractive metallurgy processes of non-ferrous metals. R&D Engineer and Head of Pyro metallurgy at ERAMET Research, in charge of R&D projects to develop pyro metallurgical processes of metals.
Société Le Nickel-SLN (Nouméa)
In charge of ferro-nickel smelting at Société Le Nickel- SLN, in New Caledonia, as Head of Smelting Department and as Deputy Head of R&T Department.