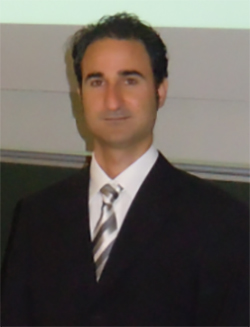 M. Harountioun ASKANIAN
---
2MATECH (Matériaux et Mécaniques Avancées), Expert Polymer Materials and Bio-Composite et Lecturer at SIGMA Clermont
SIGMA Clermont, Lecturer
---
Haroutioun Askanian, PhD at Blaise Pascal University in polymer materials and bio-composites, expert and specialist in the durability of polymer materials bio-based, biodegradable, bio-composite based on natural fibers.
Assistant professor at SIGMA Clermont-Ferrand, currently in immersion in 2MAtech: technological society subsidiary of SIGMA Clermont which aims to support companies on development projects through technological services in the field of materials and advanced mechanics.
Since 2012 he is an assistant professor at Sigma Clermont. His teaching activities focus on environmentally friendly materials and their formulation. Researcher at the Institute of Chemistry of Clermont Ferrand, is a member of the photochemistry team and the theme "polymers life cycle". His research focuses on the valorization of bio-based carbon from biomass and improvement of polymer composite properties filled with natural fibers destined for innovative applications. Also worked on the theme of mechanical recycling of plastics waste, as part of a collaboration between Plastic Omnium Company and INSA Lyon.
He is a member of the GFR (French Rheology Group) and ESR (The European Society of Rheology)